Become a sharing technology leader
We launched Brick successfully in the Swedish market, after many pitfalls. We're now paving way to support you as you expand to your local market.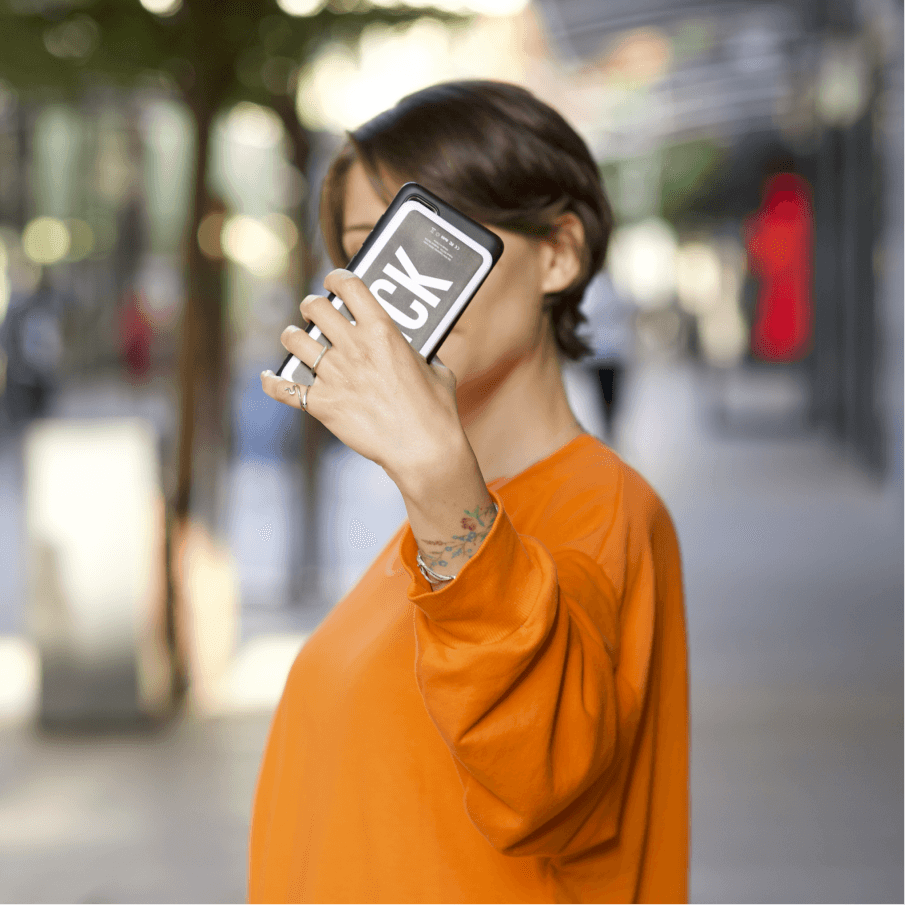 Launch at speed, stress-free
The sharing industry moves fast. With our experience launching new regions, navigating the power bank sharing market, and a complete brand you'll get the head start to succeed.
Leading products for your power bank sharing business
We have been there, done that. We provide you with the technology and expertise to launch and scale your own Brick network.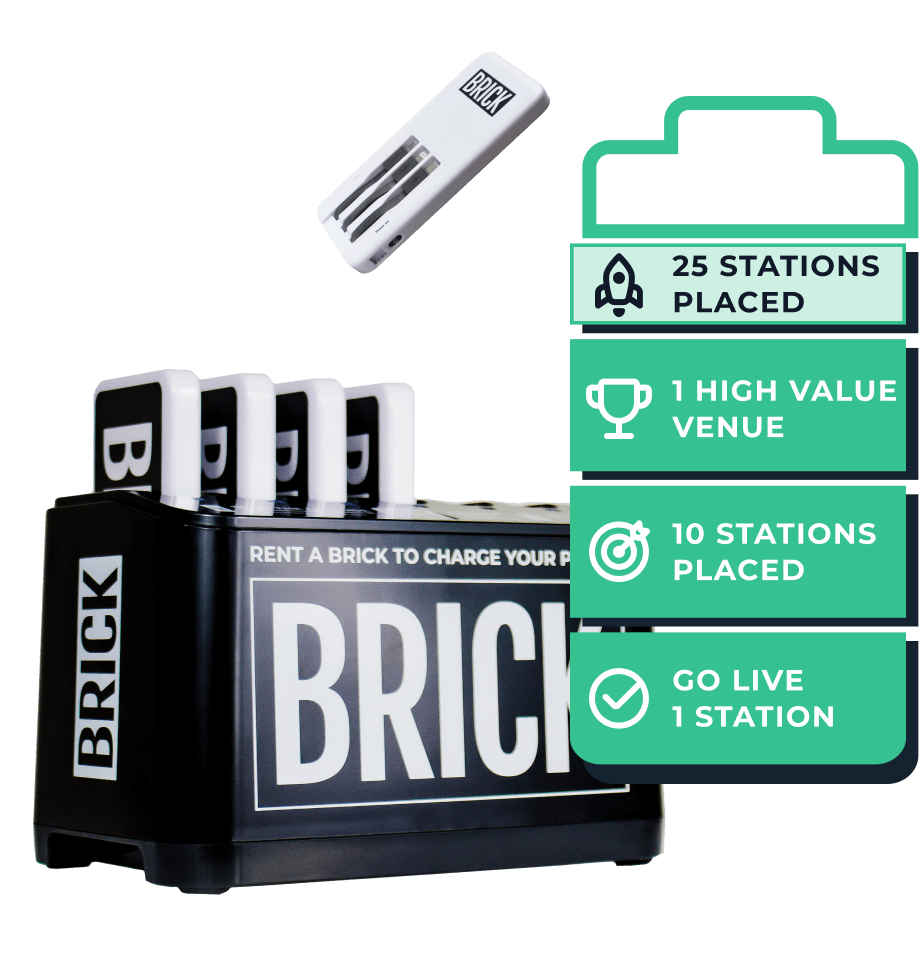 We help you succeed
Dedicated partner success managers who help you at every step of the way, from ordering to selling to venues. We work actively together with you with expertise and clear milestones to minimize your time-to-profit.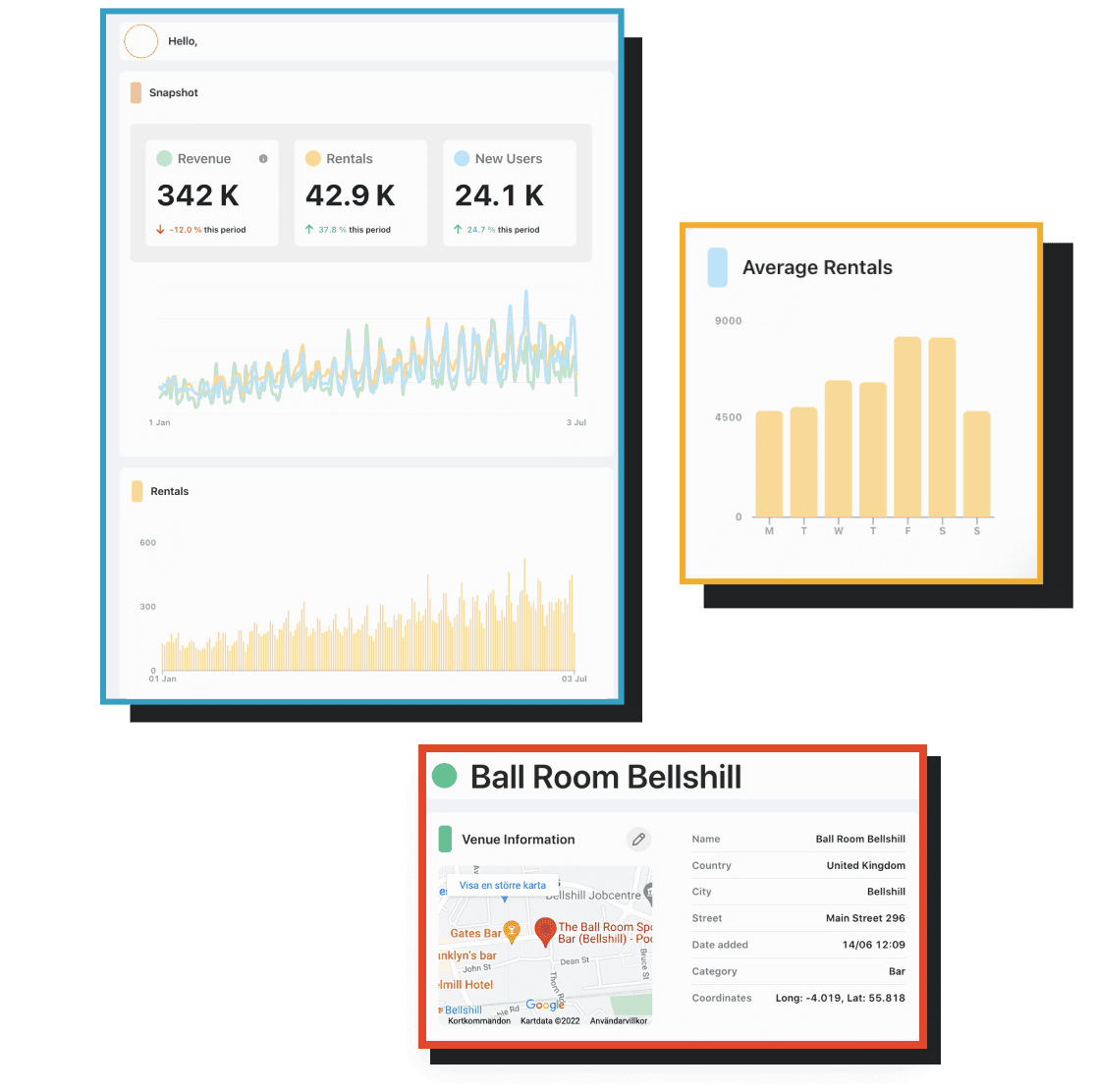 How we help you succeed
We provide you with all the tools you need to succeed. First and foremost, our one-of-a-kind dashboard from which you can manage you stations, rentals, pricing etc. remotely.